Father's day is Sunday June 18! This means that special day is only a few days away. When picking the best gift for dad, let's remember to protect the earth. Here are green fathers day gift ideas for your lovely dad if you're still thinking of what to get in order to make that day extra special.
1. Reusable water bottle
Reusable water bottles help you stay green and healthy. According to banthebottle.net, antimony found in plastic bottles can cause depression, nausea and vomiting.You can never go wrong by presenting your dad with a beautiful reusable bottle that he can use again and again!
2. Plants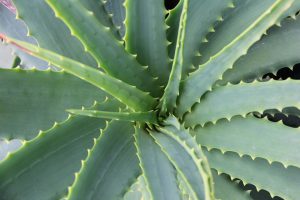 Plants act as air purifiers and it is logical to have plants in our homes to keep the air we breathe in clean and fresh! Great air purifying plants include aloe vera and fern.
From experience, I can tell you that aloe vera does not need a lot of water to survive which also makes it a great plant to have in your home.
3. Organic T shirt
Dad will feel very comfortable a soft t shirt. You can also get him a pair of organic socks to make his day even more special.
4. Eco friendly pen
An eco friendly pen is a cool fathers day gift idea. Make your dad's day stand out by presenting him with a handcrafted pen made out of bamboo!
5. Organic nuts and seeds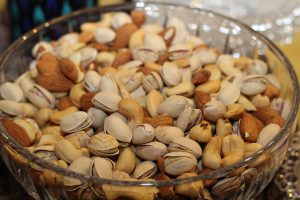 If your dad is a nut lover, you can fill up dry glass jars you already have with his favorite nuts and decorate the bottles however you want! Dad will surely be impressed and thankful for your gift and creativity.
6. Recycled paper 'story book'
When thinking about fathers day gift ideas from kids, this is an inexpensive way to go about it. Gather unwanted paper around your home, look for sheets that still have some blank spaces and have your kids write an interesting story about places you all visited with dad or draw pictures or simply anything you know daddy will love. It does not have to be 10 or 20 pages long! As long as it's from the kids, dad is sure to be grateful. Think outside the box!
7. Bamboo Lounge Pants
Your dad will love this comfortable lounge pants. Anytime you see your dad in these trendy pants, you would be glad you got them because they are super comfy. You can even get an extra pair for yourself!
8. Eco friendly backpack
A great functional bag makes life a whole lot easier. If you are still thinking of what to get for your great dad, you might want to consider getting dad this sturdy and functional bag. You can't go wrong with this stylish and durable bag.
9. Wooden wristwatch
Wooden wristwatches make a great gift. Wooden wristwatches will not only tell the time but will also make your dad's day an unforgettable one!
10. Garden Trowel
There's nothing more annoying than having a tool that does not function properly; most especially if it is the only one you have! Your dad will definitely be impressed with a hand trowel that's made to last long! This hand trowel is great for weeding, digging and other uses and your dad will always praise you for making a great choice!
So those are 10 eco friendly presents I've shared with you. Which one will you be considering for your great dad? If you are thinking of something else for your dad, I'd love to know what it is. Please leave comments below. Thank you.